Services Provided
Spacious Additions
Luxurious Homes
Seamless Remodeling
Vintage Wine Cellars
Captivating Theater Rooms
Cozy Lower Levels
Culinary Kitchens
Tranquil Baths
Stunning Interior Design
Prestigious Homes is based in Barrington, Illinois and serves the greater Chicagoland area. We are proud to offer a wide variety of services to our clients including:
Luxury Homes
Remodeling & Renovations
Additions
Kitchens
Bathrooms
Interior Design
Wine Cellars
Project Management
Theater Rooms
Finished Lower Levels
Design / Build
To get started with your new home construction or remodeling project, please contact us.
Gallery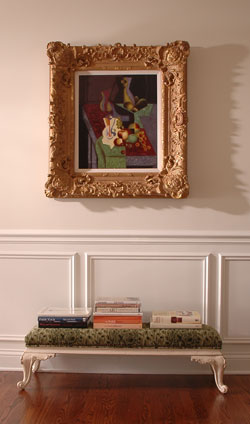 It was a pleasure to work with Tom on our laundry room and two bathroom remodels.  He made the entire process rather easy and effortless.   Most importantly, the end product was amazing – it was exactly what we had been hoping for.  The things we most appreciated about Tom were his availability, his creative ideas and his perfectionism.  Throughout the whole process, Tom was involved every step of the way — and was only a text or phone call away if we ever had a question or concern.  He also came up with ideas for our bathrooms and laundry room that had never occurred to us – and ended up being wonderful.  He has a real knowledge of what's currently in style and in demand in the housing market – and freely shares those ideas.  Tom also was not happy unless every detail was perfect – and he oftentimes pointed out and corrected things that bothered him, but that we would have never noticed.  Overall, our experience working with Tom was incredibly positive.  He is honest and reliable – and we have already recommended him to a number of friends and neighbors.
Jenny and Chad Moore
Barrington, IL