Refer A Friend and Earn $500
Know someone who has a remodeling project in mind? Refer them to Prestigious Homes by filling out the form below and earn $500 upon the start of construction. Certain restrictions apply (see below for details).
Gallery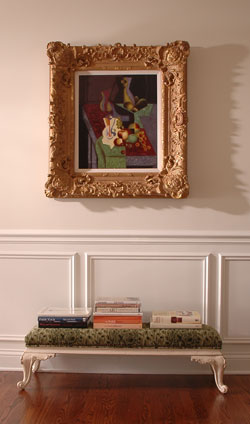 We recently completed a huge renovation and addition to our home: multiple rooms, a huge new kitchen, three bathrooms, foundation alterations, a new finished basement, and new exterior. Tom partnered with us on this large seven month project. "Partnered" is the right word, because I really felt like he was on our side the whole way. His sense of responsibility, his attention to aesthetic detail, and his deep knowledge of the construction process all helped make our project successful. I have to be honest and admit that I was a little nervous going into this project – it was a big commitment – but Tom really knows what he is doing. He executed our project so professionally and delivered everything he promised (and some times even more) that I can recommend him without reservation. The experience was great. Our house is beautiful. Tom is the best.
Ron and Pat Tomlinson
Barrington, IL