Free Design Consultation & Estimate
To schedule your complimentary consultation, please start by taking a minute to complete the form below.
Before we meet, we'd like you to use this form to tell us a little bit about what kind of project you have in mind for your home. Once we've received it, we'll be in touch to set up a free, no obligation consultation with a member of our professional design team to discuss details. As a courtesy to all potential clients, we offer a free subscription to House Beautiful with every consultation. Thank you for your interest in Prestigious Homes.
Prestigious Homes
237 W. Hillside
Barrington, IL 60010
Phone: 847-381-5250
Fax: 847-381-5259
Gallery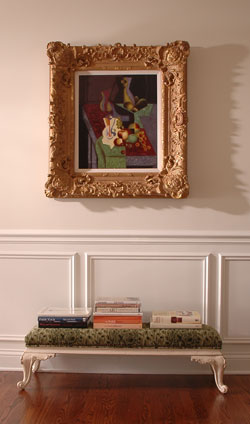 Refer A Friend
Do you have a friend that is looking for a home addition or has an upcoming remodeling project? Refer them to Prestigious Homes and earn up to $500.

Tom spent considerable time with us up front, planning our project in detail. We shared our vision and expectations of what we wanted to achieve . . . a transitional and timeless look and feel, with quality materials and craftsmanship. Tom and his team more than delivered on all counts . . . including  beautiful new hardwood floors and refaced fireplaces, elegant 12 foot high wainscoting for the office and a gorgeous, highly functional new kitchen. Tom's extensive expertise, industry knowledge, personal creativity and attention to detail paid dividends for us.  When the faucet we selected did not fit properly between the sink and backsplash, Tom immediately found us a replacement that we liked even better and works beautifully.  It was only one of many "little things" throughout an extensive project that in the end, really made the difference for us.
Craig & Judy Morgenroth
St. Charles, IL