Free Design Consultation & Estimate
To schedule your complimentary consultation, please start by taking a minute to complete the form below.
Before we meet, we'd like you to use this form to tell us a little bit about what kind of project you have in mind for your home. Once we've received it, we'll be in touch to set up a free, no obligation consultation with a member of our professional design team to discuss details. As a courtesy to all potential clients, we offer a free subscription to House Beautiful with every consultation. Thank you for your interest in Prestigious Homes.
Prestigious Homes
237 W. Hillside
Barrington, IL 60010
Phone: 847-381-5250
Fax: 847-381-5259
Gallery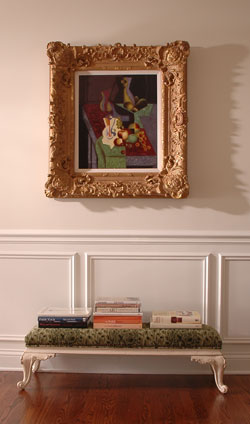 Refer A Friend
Do you have a friend that is looking for a home addition or has an upcoming remodeling project? Refer them to Prestigious Homes and earn up to $500.

My wife & I decided to build a new master bathroom and a large 3 season porch/addition.   After interviewing multiple builders/contractors, we chose Tom and Prestigious Homes.  The initial reason for selecting Tom was his ability to communicate effectively and professionally during the entire sales process.  Our experience has always been if someone can't deliver during the sales process then don't expect them to deliver after the sale is made.  During the project, Tom was on-site managing the project every day and made sure any issues were resolved immediately and that timelines were met.  We came in at budget and on time, and more importantly, we really enjoy our new bathroom and 3 season room.  We would recommend Tom Abbatemarco & Prestigious Homes for any of your re-modeling needs.
Joe & Kim Holland
Barrington, IL