About Prestigious Homes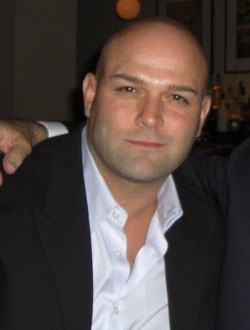 A Little Background
As owner of Prestigious Homes, Tom Abbatemarco has provided luxury home building and remodeling services to clients for over 15 years. With a focus on the northwest suburbs and north shore Chicagoland area, Tom has consistently delivered the highest quality craftsmanship and guaranteed satisfaction to every client while staying within budget and on schedule.
Tom began his professional career nearly 20 years ago and has had an opportunity to work across a wide range of areas within the construction industry. Through his experience, Tom has developed an extensive knowledge base that expands across all facets of building and remodeling including planning, architecture, engineering, estimating, budgeting, purchasing, project management, administration, material selection and most importantly, customer service.
How Prestigious Homes Began
Prestigious Homes started out as Tom providing remodeling and renovation services in the early 2000's for friends and family. Slowly his business began to grow through a network of referrals. Tom eventually entered the tear down market that had become the trend in the mid 2000's and had completed his own home in downtown Barrington in 2008, which he continues to showcase as an example of his work.
As market trends dictated, Tom leaned on his experience and returned to focus primarily on remodeling projects. To this day, Tom has continued to provide an unparalleled level of quality and customer service to his clients.
What You Can Expect When Working With Tom
Tom believes that at the center of every successful construction project is a good relationship with the client. The client after all is without a doubt the most valuable asset and represents the lifeline of the organization.
Tom is all about customer engagement and understands the importance of being on the job site. That's why he visits his projects multiple times per day to ensure the level of quality that is required to receive his stamp of approval.
Past clients often refer to Tom as a trustworthy partner and appreciate his "open book" policy that allows clients to see all project costs and details. This approach allows Tom to create a true partnership with his client while saving them time, money and frustration.
If you have a new construction or remodeling project, we would love to hear from you to learn about your vision and see how we can help make your dream a reality. Please contact us.
Gallery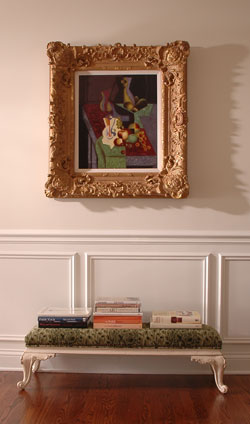 As Seen In Today's New Homes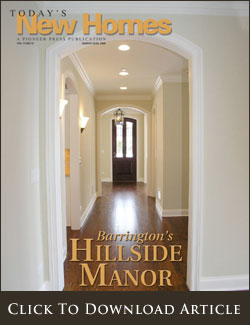 Tom spent considerable time with us up front, planning our project in detail. We shared our vision and expectations of what we wanted to achieve . . . a transitional and timeless look and feel, with quality materials and craftsmanship. Tom and his team more than delivered on all counts . . . including  beautiful new hardwood floors and refaced fireplaces, elegant 12 foot high wainscoting for the office and a gorgeous, highly functional new kitchen. Tom's extensive expertise, industry knowledge, personal creativity and attention to detail paid dividends for us.  When the faucet we selected did not fit properly between the sink and backsplash, Tom immediately found us a replacement that we liked even better and works beautifully.  It was only one of many "little things" throughout an extensive project that in the end, really made the difference for us.
Craig & Judy Morgenroth
St. Charles, IL